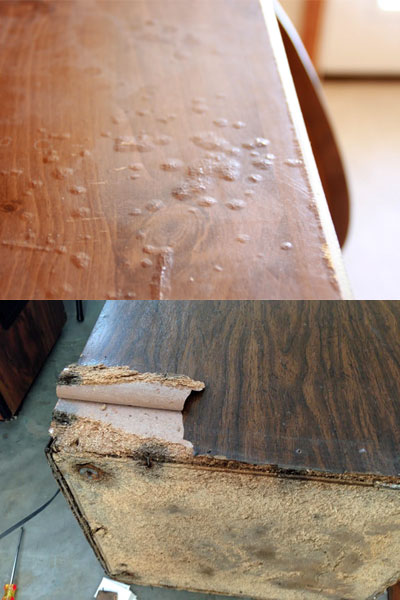 Water and wood particle board are like oil and water, they don't mix. Why would you place a wood material in a location that will get wet when you can use a waterproof material such as acrylic?
Wood particle board (MDF) and laminates have been used historically and unfortunately are still offered by various companies today, for building out bottle tiers and risers for bars and restaurants around the country. The result has been warped, swelled, peeling, disintegrating displays that look terrible and reflect poorly on the business.
Luckily, waterproof materials such as acrylic are available from Armana Productions. The durable and versatile material also presents a professional appearance that can help showcase the most lucrative products that the business has to display.
LED Acrylic bottle tiers and bottle displays are perfect for new bars, restaurants, clubs, lounges, pubs, hotels, resorts, etc., that have a need to display their highest margin products - their liquor. The high power and unique ambient light generated by the LEDs light both the bottles and the business as well.
With the remote control, the business can choose any color they choose. This flexibility is perfect for holidays like Halloween, Christmas, St. Patrick's Day. Varying colors helps keep the ambiance fresh.
Acrylic displays will not be affected by moisture and do not have laminates that will peel. Don't mix oil and water and definitely don't mix water and wood particle board.