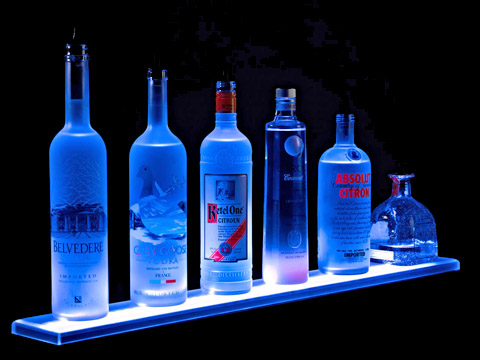 Having a liquor cabinet in your home is a great way to both add beauty and sophistication to your home and impress your guests in the process. Plus, if you have a large amount of liquor bottles, it gives you a built-in place to store them without sacrificing the other precious storage areas in your home.
But how do you select the right liquor cabinet or shelves to fit in with your home and give off that elegant look that is certain to impress your friends? Here are some tips that you should consider:
Consider the amount of space you have. Do you have a lot of room to remodel your bar area, or are you pretty limited? This will have a huge impact on the size of the liquor cabinet or shelves that you choose to install, as well as any lighting that you choose to use.
Consider the decor in your home. The type of cabinet or shelf that you choose should blend in well with the rest of your home decor. For example, you don't want to put a classic wooden display in a room that is extremely modern. It should match the theme of your room and go with the other furniture and accessories that you have displayed.
Think about your style. As with any other type of decorating, the home bar and shelves that you choose should be a reflection of your personality. When your friends come over, they should be able to look at your display and instantly think that it matches who you are.
Use LED lighting. Want to add a touch of high class that's normally reserved for sophisticated bars or clubs? Invest in LED liquor shelves that add a unique glow to your bar area. These shelves, made by Armana Productions, are durable and safe, and give you a great deal of control over brightness and color. You can choose colors depending on the mood, event or season. Liquor bottles glowing in colored LED illumination provides a unique, pure, intriguing light that is sure to add a touch of elegance to your display.
These days, you can find a wide selection of liquor shelves and cabinets online. Find the one that best suits your taste, style and home decor and get started on creating the home bar of your dreams.